Making sure you move your body every day is especially important during pregnancy, provided you are low risk, but it's also a really great quality to teach your kids, the joy and benefit of being strong and fit. How can you make it really easy to get your exercise in? Do you do it the same time every day? Do you incorporate it in your daily routine like walking to work? Do you do it with friends? I will share my top five tips to fit exercise into your day easily.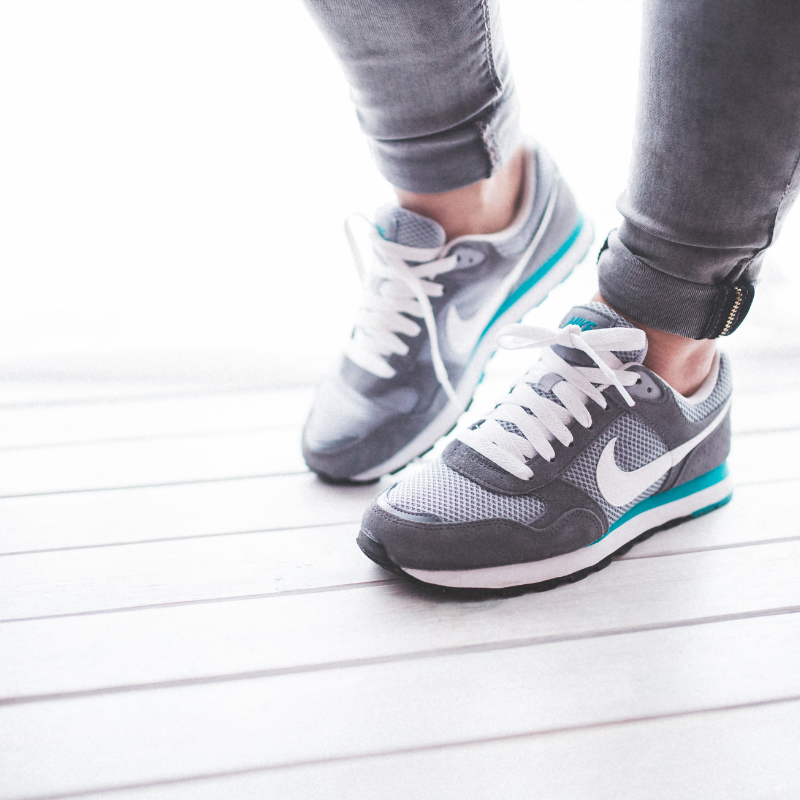 1. Exercise in the morning. Studies have shown that people who exercise in the morning are more likely to do it. You get up, you exercise, you get ready for your day and you start on a positive and energized note. In our family, we exercise together in the morning before breakfast. We either do circuit training or yoga and it sets up a great start to the day.
Join our free pregnancy and birth prep workshop online.
2. Make it part of your daily routine. If you live half an hour walking from where you work, walking to and from work gives you a nice, active frame to your day. You get energy and fresh air before work, and you get to have some mental space and movement after work before you get home. It can of course be going to the bus, to drop off and pick up your kids from school and so on. Making walking the mode of transportation whenever you can is a great way to be active. We live about forty minutes from my kids school, walking. It's a beautiful walk through the forest and on nice days when my kids have short days we like to walk home. It gives me a gentle way to exercise a little longer and it's a wonderful way for the kids to wind down between school and home, and we get to talk about their day.
3. Exercise with friends. Go for a walk with your friend. Or join a class together or swim at the pool (or the sea). The benefits of being social and moving our bodies are huge. When I was pregnant with my littlest one my friend Anne walked me every morning. I had terrible morning sickness and did not want to move at all, but getting out, walking and seeing my friend made me feel better.
4.Use an app to work out at home. Part of making it easier to move and work out is to eliminate any reason for you not to do your exercise. Especially when we have little kids, using online resources to keep us on track is a great idea and makes working out so much easier. I personally use globe.com because I love yoga and they also have cardio workouts and pilates. It makes working out so much easier for me.
5. Invest in a cardio workout equipment to use at home. When I had my third baby I knew that getting outside to go running would be more difficult than before. We got a treadmill and it has been one of the best things we ever bought. Now we can run any time of day, when the kids are home, in any kind of weather. If you can do this and know you will use it, it is definitely worth it.
Join our free pregnancy and birth prep workshop online.
I hope this helps you with some ideas how to stay active and motivated. Remember, move your body every day, some days are mellow, some days are more strenuous, and that's not what is important. What is important is that you move your body every day, not as a punishment for something or a chore, but because it makes you feel strong and amazing.