Having healthy and nutritious snacks easily available is the perfect parenting hack that we are prepped for through pregnancy. Through pregnancy, eating well is the most important thing you can do for you and your baby, and making sure you have healthy choices that are easy to reach for is the simplest way to do it.
It's almost like our moody tastebuds during pregnancy prepares us for dealing with picky toddlers when it comes to food, so having a few mindset tricks around eating well is a super useful tool both in pregnancy and motherhood.
I like to think of three things that I want my meals and snacks to be; nutritious, balanced and easy. Yummy goes without saying.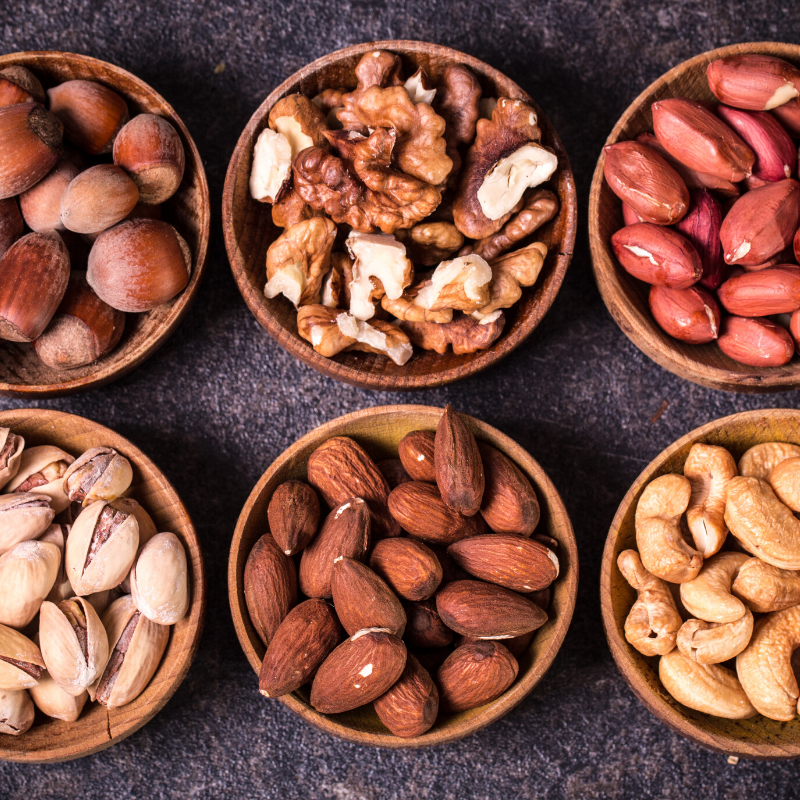 When we think of nutritious we want to make sure they are not processed, as natural as you can find it and organic is always better. Think about the micros and the macros, what are your foods giving you? I like to think of making all the calories we consume work for us, and maybe sometimes some of that work is pleasure. When I choose my foods I think of getting as much bang for my buck as possible, as packed with useful nutrients as can be.
We want our food to be balanced, both in the short term say within a meal, but also during the day. You want to think of what the balance is in what is in front of you and also in all the things you eat and drink during the whole day. For example, for me, for breakfast I either have a smoothie bowl or oatmeal packed with fruit and super foods like chia seeds and coconut oil. I think of making sure it has a lot of fruit, slow carbs, some protein, healthy fats and lots of fiber to help my digestion be happy and my blood sugar even. It's not even planning, it's just stopping and thinking, how is this balanced, and how does it nourish me.
Easy is a really important component of our food. If it's not easy then most of us won't do it most of the time. So think ahead, what is realistic for you? As easy as half an apple and a handful of walnuts sounds, if it's not easy for you then it might just remain as a goal or wishful thinking. I work from home, for me things that are practical are not practical for someone who is always out and about, and vice versa. Easy is really subjective and personal and not the same for everyone.
Join our free pregnancy and birth prep workshop online here.
Here are three of my favorite snacks that are nutritious, balanced and easy for different situations:
If you are home or have a fridge/kitchen: Apple slices and peanut butter. Apples and peanuts are both dense with nutrition, and together they give you both healthy carbs, protein, fats and abundance of micro nutrients and fiber. And if you have access to preparing it, or putting them in a container to take with you, they are super easy.
If you are out and about: trail mix with nuts, seeds and dried fruit. Raisins are a great source of iron, nuts and seeds give you protein, fats and lots of minerals. If you have dried cranberries too for example you add even more variation in the nutrition. Trail mix is easy to have at hand both at home and out and about, the key is to not choose one with candy or too much sugar. Dried fruit is great, but it does have a lot of sugar to keep an eye on. I love trail mix so much during pregnancy because it satisfies both the sweet and savory kinds of cravings and quickly helps you keep your blood sugar stable.
Easy to both take with you and at home, maybe more at home is hummus with veggies and pita bread. Dip some pita bread and veggies like carrots and cucumber sticks in hummus. All the vitamins and minerals from the veggies you choose, some slow carbs from the whole wheat pita and a good mix of macro nutrients from the hummus with the added bonus of fiber from the chickpeas. Make sure you keep the humus in the fridge though, you want to make sure you keep safe.
I hope you get some ideas from this, and all the ways you can easily vary all of these and depending on your cravings or preferences you can combine different things. I would love to hear what you like and what you have tried 🙂
Join our free pregnancy and birth prep workshop online here.